• detroit • killian hayes • nba • pistons
By my own admission I've never been a huge Pistons guy. When it comes to the NBA I'm gonna pull for the Detroit squad no doubt, but factoring in the fact that they haven't been 1% interesting since like 2009, they've made it difficult to care. That said; for the first time really since I can remember the Pistons are... slightly cool? Might be giving them too much credit but there's a little buzz about them and their young core coming into this season, especially after the acquisition of one of the best basketball players to ever do it, Cade...
---
• detroit • hockey • raymond • red wings • wings
Today is the day. Today is the day that our Swedish Superstar nets his first career NHL goal. Today is the day, that Lucas Raymond announces himself to the hockey world. I gotta be honest, I'm not sure if this is just pathetic or if it means I'm as die hard as it gets, but seeing Raymond get his first is going to be on par with kissing the first girl I kissed. Butterflies, happiness, achievement, patience paying off… really the Mount Olympus of feelings. Imagine kissing a girl WHILE Raymond scores his first? I'd have to figure out a...
---
• detroit • hockey • red wings
The days of pushing around the Detroit Red Wings are over. I had a blog, podcast, TikTok you name it, last week talking about how this season is the start of the renaissance for the Red Wings. Well, the boys must be big fans of the brand because they fulfilled my prophecy. Both games they've played against Tampa and then Saturday against Vancouver have been WWE Hell in a Cell cage matches. If you come to Detroit and don't have any interest in getting cracked in the face at least once, you might wanna tell coach you got the stomach...
---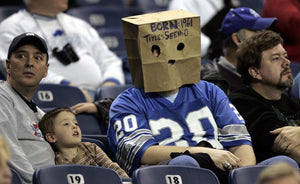 I know I'm not supposed to have any expectations for this dog shit organization and even more dog shit team, but I can't help myself. When I watch football I want my team to win, some things never change and that's one of them. I don't care how many people peg us for the number 1 pick, I don't care how many times I gotta read that we are rebuilding and it's year one of Dan Campbell and all that shit, yeah I get it, I still don't give a fuck. I can't trick my brain into watching Lions games...
---
• cats • detroit • football • lions • mcdc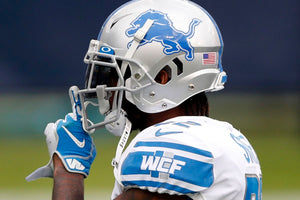 When I tell people the Lions will go 4-13 this year, I actually mean something completely different.