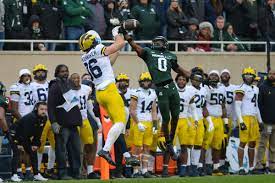 A lot is being made over the football game played in East Lansing, Michigan this weekend. Depending who you ask some might tell you that Michigan State made plays when it matters and had the best running back in the nation power them for 60 minutes. Others would say that referees had an agenda and were not interested in seeing the Wolverines victorious this Saturday. They also might tell you that Jim Harbaugh and Michigan have the better team anyway. Yes, that is Jim Harbaugh. They would actually tell you that he is still the superior coach and they are...
---
• go blue • go green • Michigan • Michigan State • spartans • wolverines
"This is not hype."It's game week. pic.twitter.com/Csswj9Hk8a— Michigan State Athletics (@MSU_Athletics) October 25, 2021     Not only will Saturday's matchup between State & UM be the biggest game we've seen all season, you could make the case it will be the biggest game anybody currently living has seen, in any sport. And that isn't hyperbole, that's a fact (also known as my opinion). Michigan sitting at 6 and the Dawgs at 8, it's the first top 10 matchup since 1964, which seems fucking impossible considering the last like 15 years of these programs, but I guess Michigan hasn't been...
---
• michigan • michigan state • noon • spartans • wolverines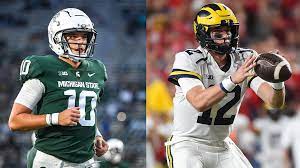 What the fuck is the Big Ten thinking? Two of the biggest brands in your conference and not only are they squaring off in what should be an undefeated top 10 matchup with literally everything on the line, but they are ALSO bitter, mortal, arch rivals that fucking hate each other, AND THE GAME IS SLOTTED FOR NOON!?!?!? Where is the logic there, why would the Big Ten ever allow that to happen unless they got mixed up with some cronies on Wall Street and somehow shorted the Big Ten as a business. That really is the only explicable reasoning...
---
• football • losers • Michigan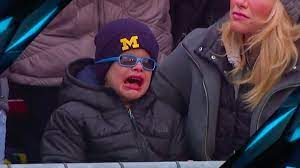 Why do Michigan football fans have the most pathetic attitude on earth
---
• covid • football • Michigan • Ohio state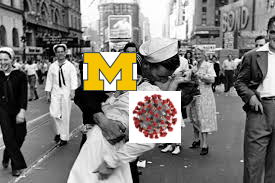 Suck on that Harbaugh haters! Ole Jim FINALLY makes some magic against his arch rival.